History of the Antarctic Ice Sheets: Back to the Future? – with Professor van de Flierdt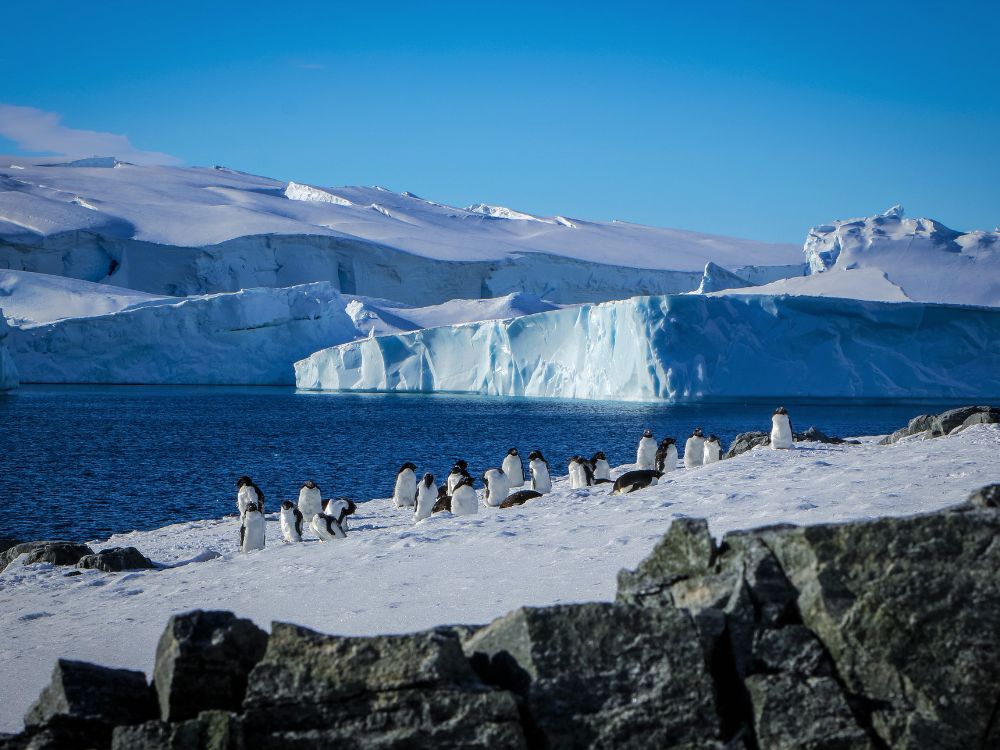 Hear about the history of the Antarctic climate and the expert prognostications for the future.
Professor Tina van de Flierdt - Head of Department, Earth Science and Engineering, Imperial College London; passionate about ocean, climate and ice sheets - now and in the past.
The East Antarctic Ice Sheet (EAIS) is up to 4 km thick and covers an area larger than the United States. Together with the roughly eight times smaller West Antarctic Ice Sheet (WAIS), a water mass is locked up in Antarctica that if melted would be equivalent to a sea level rise of ~60 m.
From the study of marine sediments, today's situation on Antarctica with a stable EAIS and a potentially unstable WAIS is just a snapshot in the Cenozoic glacial history, which has been characterized by the transition from a largely ice-free "Greenhouse world" more than 50 million years ago, to the present "Icehouse world" with ice caps on both poles.
Professor van de Flierdt is particularly interested in reconstructing the extent of the Antarctic ice sheet during times of elevated warmth in the past.
The most vulnerable parts of the ice sheets today are the low-lying or marine-based areas of the West and East Antarctic ice sheet. Was this also the case in the past? Studying the chemical composition of coarse sand grains and fine clay can help us answer this question and provide valuable clues for the future. The chemical fingerprint of such detritus hosts information on where it was eroded from, in turn revealing the position of the eroding ice margin.
Fireside Chats are live streamed events held on the occasional Friday afternoon @ 4pm, featuring more of a short presentation or talk, an informal chat and Q&A with the audience.
These events are free and exclusively for Members as part of the annual Membership benefits.
If you are a Member of Friends, book free tickets below and you will be sent an email with the Zoom link and joining instructions nearer the event.
If you are interested in becoming a Member, discover the wide range of benefits annual Membership brings here 'Join Friends' page.
Register Now: