ESA's Comet Interceptor Mission – with Professor Geraint Jones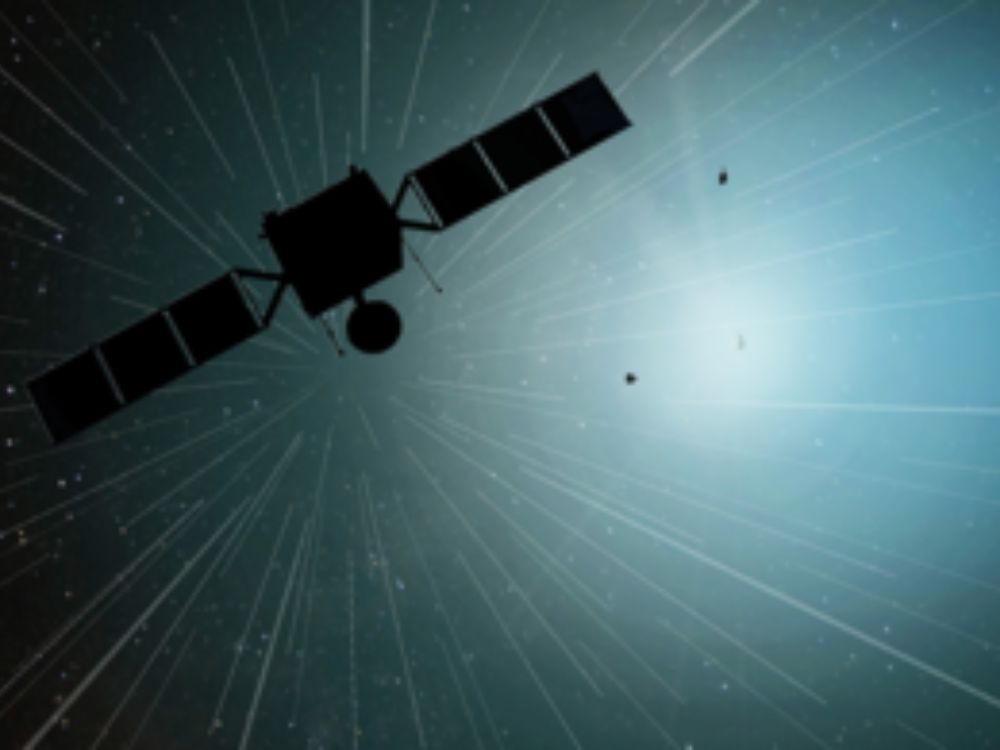 Comet Interceptor will not only further our understanding of the evolution of comets but help unlock the mysteries of the Universe.
Professor Geraint Jones - Head of Planetary Science Group, UCL Mullard Space Science Laboratory; Lead Proposer, Comet Interceptor European Space Agency mission
The Comet Interceptor mission, first proposed by an international team led by Professor Geraint Jones, was selected by ESA in June 2019 as ESA's new fast-class mission in its Cosmic Vision Programme. Comprising three spacecraft, it will be the first to visit a Long Period Comet or even an interstellar object that is only just starting its journey into the inner Solar System.
Due for launch in 2029, the mission will travel to an as-yet undiscovered comet, making a flyby of the chosen target when it is on the approach to Earth's orbit. Its three spacecraft will perform simultaneous observations from multiple points around the comet, creating a 3D profile of a 'dynamically new' object that contains unprocessed material surviving from the dawn of the Solar System.
On its selection, Professor Jones said:
"We should get our first glimpse of a truly pristine body with this mission – an invaluable example of the objects that came together to form the Earth and other planets. The comet's surface will be largely unchanged since the time of the Solar System's formation several billion years ago, and I can't wait to see that uncharted territory sometime in the 2030s.
"It was fantastic to get the green light for the mission after almost four years of hard work since the European Space Agency's invitation to propose came out. The international team of scientists and engineers, working with colleagues at ESA, kept mission development on track despite the many complications raised by Covid-19."
In this lecture you will hear from a hugely respected and internationally renowned spaceman!
Professor Jones' primary research areas include Comet-and dust-solar wind interactions; Planetary magnetospheres; interactions with rings and moons; Heliospheric physics.
His other space mission roles include Co-Investigator, ExoMars 2020 PanCam; Co-Investigator, Solar Orbiter SWA; Co-Investigator, JUICE PEP; Team member, JUICE JANUS; Team member, Cassini CAPS and MIMI instrument teams.
The lecture will start at 7pm and, following audience Q&A, finish around 8.30pm. Drinks, networking with fellow Friends and the speaker will then be available with the event closing around 8.45pm. The location for this lecture is in the Skempton Building, South Kensington Campus, Imperial College London, SW7 2BX.
One of the benefits of an annual Membership of Friends is a reduction in the price of lecture tickets, both for you and your guests. If you are not a Member and would like to take advantage of this, as well as enjoying the wide range of other benefits such as exclusive visits and FREE live streamed events, visit the 'Join Friends' page here.
Register Now: