The James Webb Space Telescope, the first stunning images – with Dr Olivia Jones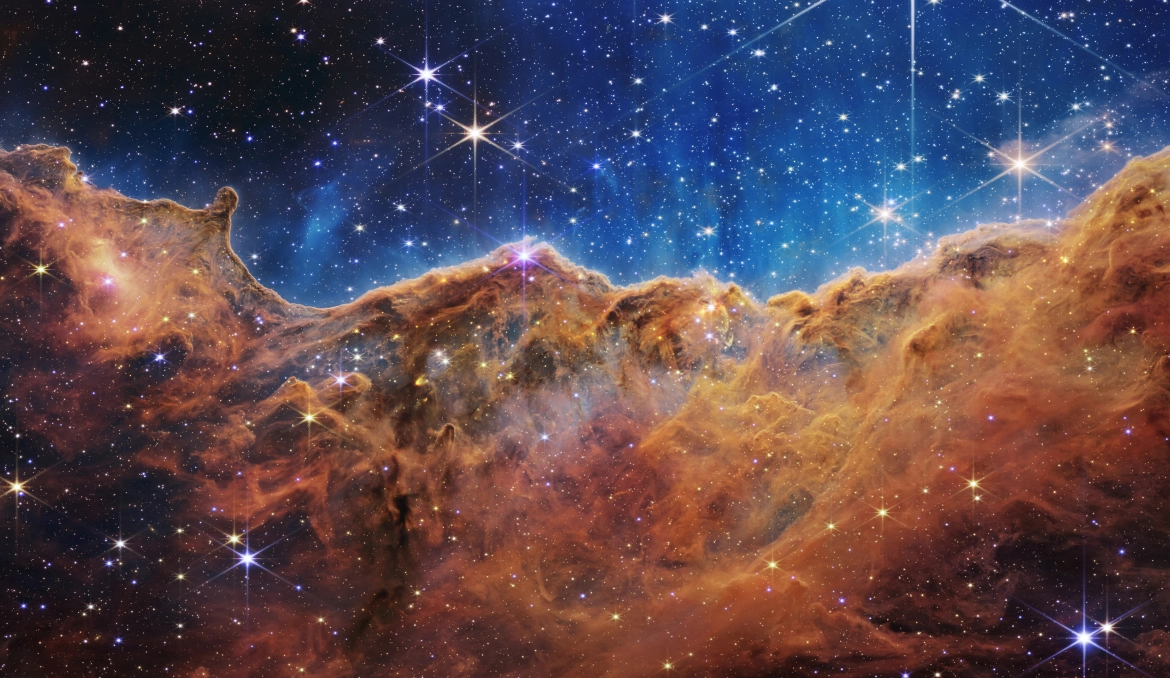 We found out more about those stunning images....
Dr. Olivia Jones, Webb Fellow at the UK Astronomy Technology Centre, Royal Observatory, Edinburgh; Member of the James Webb Space Telescope's Mid-Infrared Instrument (MIRI) instrument team.
The James Webb Space Telescope (JWST) is the great space science observatory following Hubble, designed to answer outstanding questions about the Universe and to make breakthrough discoveries in all fields of astronomy. It will see farther into our origins: from the formation of stars and planets, to the birth of the first galaxies in the early Universe. Webb is an international partnership between NASA, ESA and CSA. The telescope launched on an Ariane 5 from Europe's Spaceport in French Guiana.
One of four instruments on JWST, the Mid-Infrared Instrument (MIRI), studies planets, stars, and galaxies in infrared light.
It extends JWST's capabilities by allowing it to observe at longer wavelength light than the other three instruments. It will carry out extremely sensitive and detailed studies of planets in our own solar system, planets around other stars, stars in the process of being formed, and galaxies from near our Milky Way galaxy to those that formed shortly after the Big Bang.
We heard from a member of the MIRI team about those first stunning results…
Exclusively for Members of Friends and their guests, Fireside Chats are part of the annual Membership benefits. These live streamed events are held on the occasional Friday afternoon @ 4pm, featuring more of a short presentation or talk, an informal chat and Q&A with the audience.
If you are already a Member you are welcome to book free tickets to these events for you and your guests.
If you are not a Member and would like to book for Fireside Chats as well as enjoying the wide range of other benefits annual Membership brings, visit the 'Join Friends' page here.