Behind-the-scenes @ Molecular Sciences Research Hub, White City Campus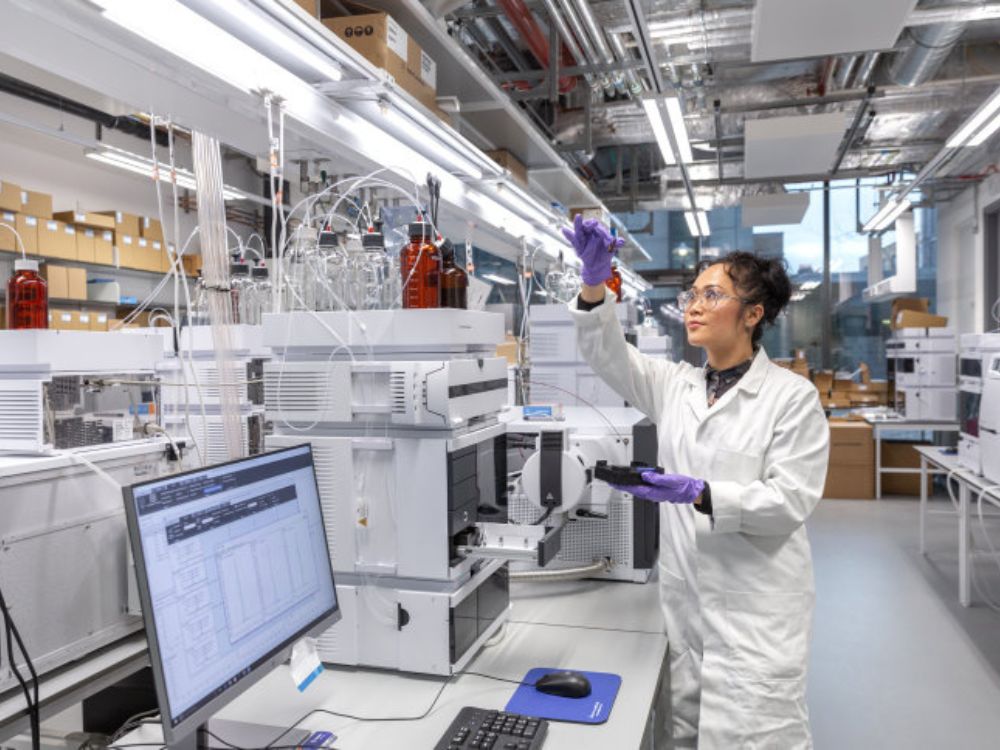 Members visited this key platform for innovation, entrepreneurship and multidisciplinary research
Professor Oscar Ces - Head of Department of Chemistry, Imperial College London, playing a pivotal role in establishing Imperial's White City Campus.
This unique visit started with a welcome by Professor Ces, an overview of the move of the Department's research to the campus in 2018 and a tour of some of its state-of-the-art facilities housed within the Molecular Sciences Research Hub.
Participants had the opportunity to see some of the other innovation spaces based on this £1Bn campus including the IHUB and ScaleSpace, which together provide tailor-made labs and offices for start-ups, spinouts and scale-ups as they grow.
There was also the opportunity to showcase the Imperial College Advanced Hackspace which provides rapid prototyping, modelling, and fabrication spaces that support users to bring their entrepreneurial ideas to life.
This event is part of an exclusive programme of in-person visits for Members. Each event gives Members of Friends of Imperial College and their guests unique access to facilities and research departments with our Behind-the-Scenes events in Imperial and beyond!
If you are not a Member and would like to book for these type of events, as well as enjoying the wide range of other benefits annual Membership brings, visit the 'Join Friends' page here. 
Simply book a Membership from only £25 per annum.