Secrets of the Natural History Museum Tour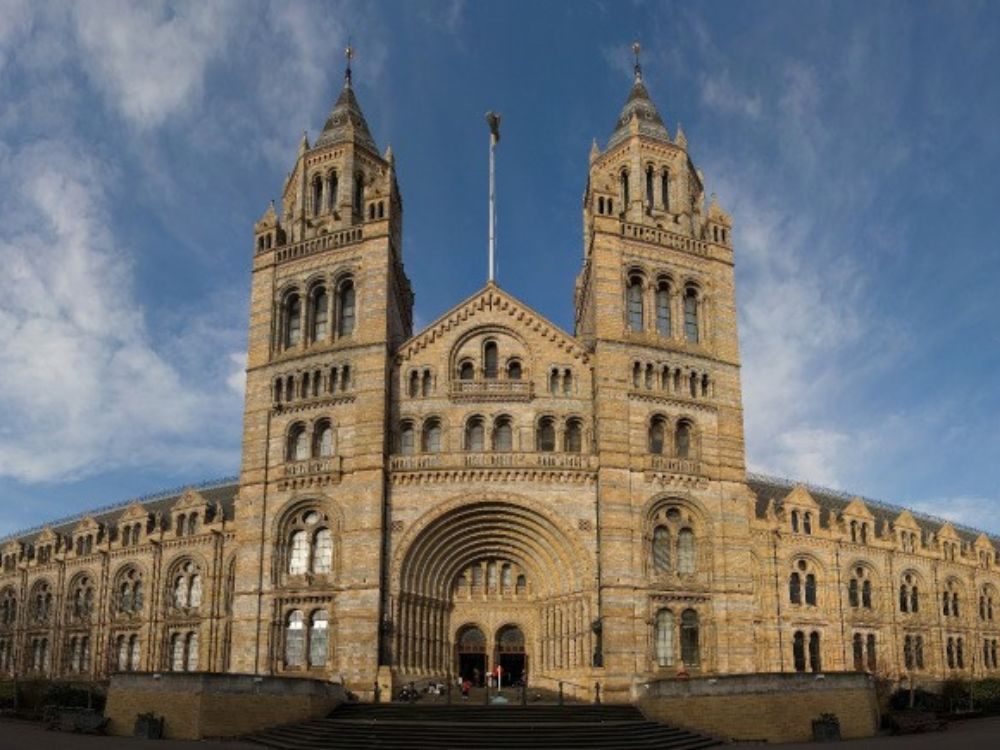 Join us for a special tour and discover fascinating stories hidden within the architecture of this iconic building.
Built in the late 19th century, the Natural History Museum is one of Britain's most striking examples of Romanesque architecture with every element of its design paying homage to nature. Adorned with imposing gargoyles, intricate carvings and high, decorative ceilings, the building does more than just hold incredible collections.
Book for this Members-exclusive guided tour and delve into the fascinating history of this beautiful building revealing the secrets it holds, plus visit the iconic library and archives.
This event is part of the History of Science series, an exclusive programme of in-person visits for Members. Each event gives Members of Friends of Imperial College and their guest's unique access to facilities with our Behind-the-Scenes events in Imperial and beyond!
If you are already a Member you are welcome to book tickets below for you and your guest. Your confirmation email will act as your ticket and a full event itinerary and travel options will be sent to you nearer to the event date.

If you are not a Member and would like to book for this event, as well as enjoying the wide range of other benefits annual Membership brings, visit the 'Join Friends' page here. 
Simply book a Membership from only £25 per annum, and then book a ticket or two from the list below.
Due to their very nature, places at these exclusive events are limited in number so do book early for these!
This ticket-type is now fully booked. If you would like to be added to the waiting list should there be any cancellations for this type, email [email protected].