Behind-the-scenes @ UCL's Astronomical Observatory, Mill Hill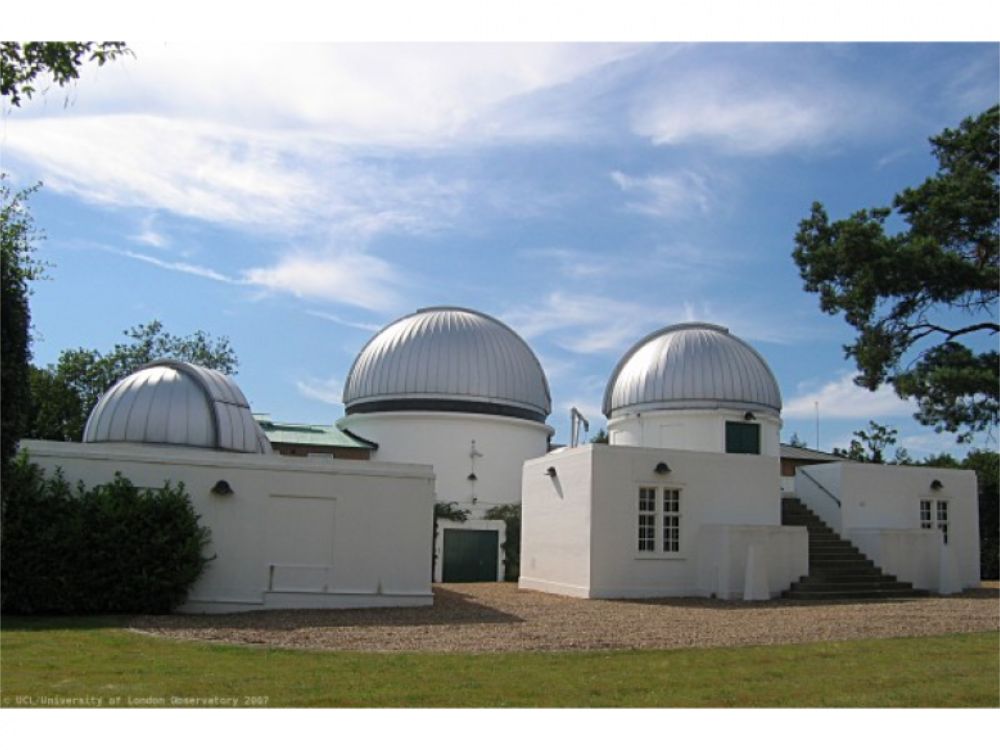 UCL's Astronomical Observatory in Mill Hill is one of the best-equipped astronomical facilities for student training and research in the UK.
Friends will be given an introduction to the observatory by one of the experienced guides, then divided into groups for a guided tour of the telescopes and facilities around the site. Weather permitting, everyone will be able to observe through one of the telescopes, the Fry 8-inch refractor.
You'll find out about some of the discoveries made at the observatory and have a general Q&A about most things space and teaching related.
The observatory is best reached via public transport as there is no public parking spaces around the venue - there is a public car park in Daws Lane and limited parking in Hartley Avenue. Do note, you will also need to negotiate some steep, open-tread stairs on the site.
This event is part of an exclusive programme of in-person visits for Members. Each event gives Members of Friends of Imperial College and their guests unique access to facilities and research departments with our Behind-the-Scenes events in Imperial and beyond!
If you are already a Member you are welcome to book tickets below for you and your guest. Your confirmation email will act as your ticket and a full event itinerary and travel options will be sent to you nearer to the event date.
If you are not a Member and would like to book for this event, as well as enjoying the wide range of other benefits annual Membership brings, visit the 'Join Friends' page here. 
Simply book a Membership from only £25 per annum, and then book a ticket or two from the list below. 
Due to their very nature, places at these exclusive events are limited in number so do book early for these!