Printing bridges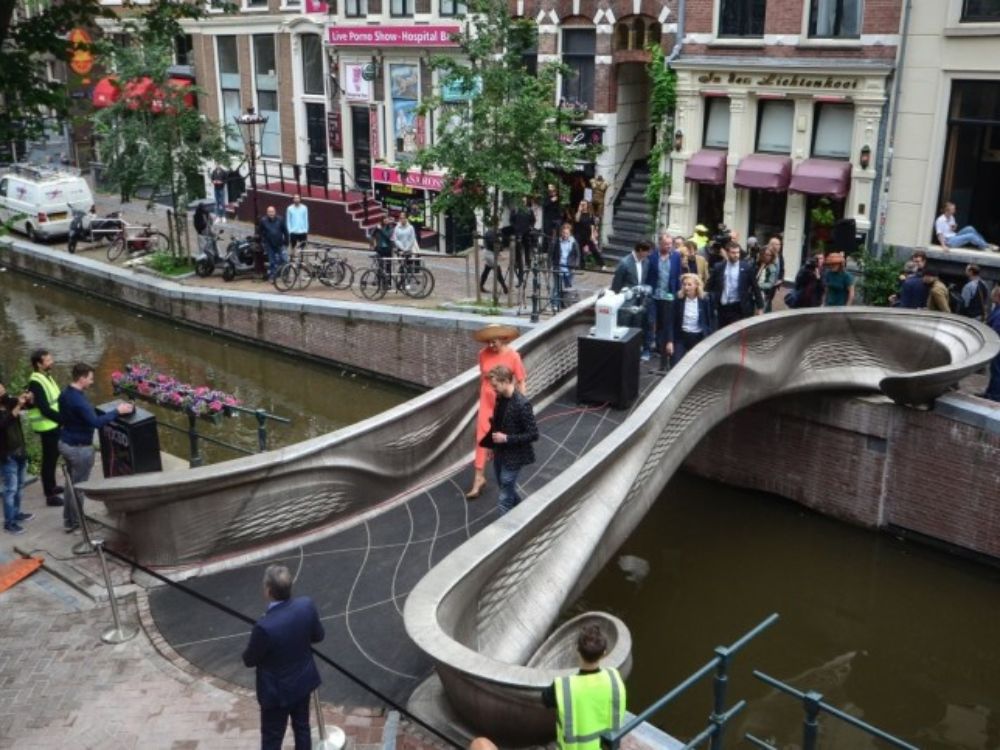 Testing, analysis and verification of the first metal 3D printed bridge
Leroy Gardner, Professor of Structural Engineering and Director of Research, Department of Civil and Environmental Engineering, Imperial College London; Fellow of the Royal Academy of Engineering.
Professor Gardner explained how the merging of structural engineering, robotic welding, aesthetics, physical testing and computational modelling came together to create the world's first printed steel bridge now enhancing the beauty of an Amsterdam Canal. It serves as a proof point of how digital design tools and 3D printing may forever alter the built environment.
He has co-authored 4 textbooks, 7 book chapters and over 400 technical papers on his principal research. He is Editor-in-Chief of two international journals and serves on a number of code committees in Europe and the US.
"A 3D-printed metal structure large and strong enough to handle pedestrian traffic has never been constructed before. We have tested and simulated the structure and its components throughout the printing process and upon its completion, and it's fantastic to see it finally open to the public."
Professor Leroy Gardner on the opening of the World's first 3D-printed steel footbridge, Amsterdam, July 2021.
Exclusively for Members of Friends and their guests, Fireside Chats are part of the annual Membership benefits. These live streamed events are held on the occasional Friday afternoon @ 4pm, featuring more of a short presentation or talk, an informal chat and Q&A with the audience.