Behind-the-scenes @ Silwood Park Campus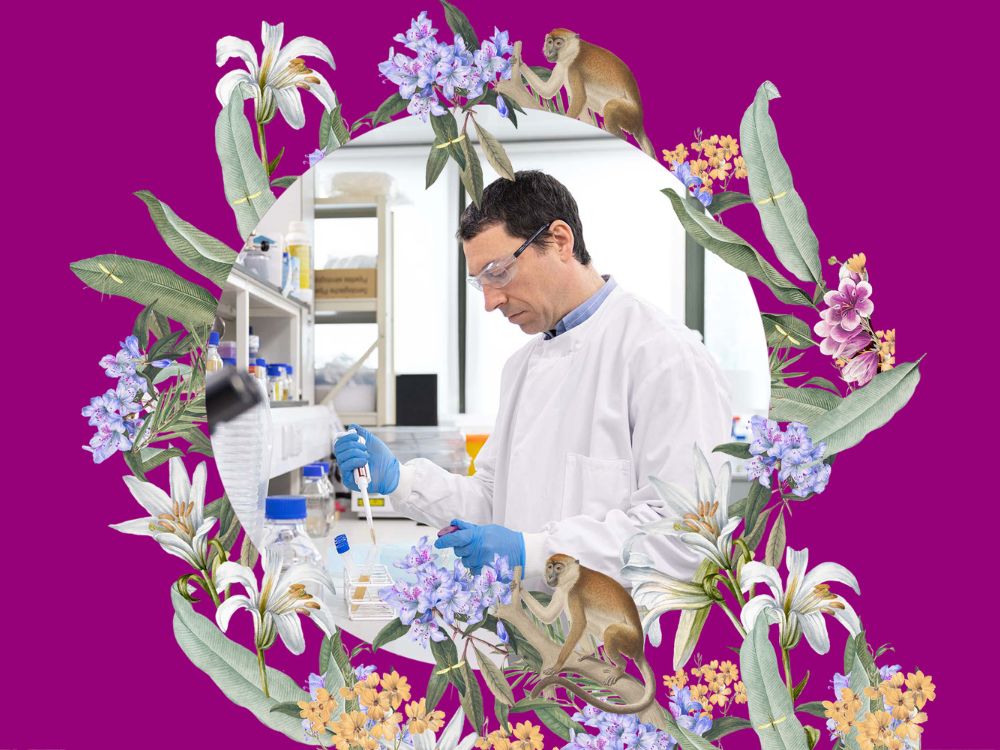 Silwood Park, part of Imperial College London, is incredibly important in the area of research and teaching in ecology, evolution, and conservation – it's renowned within the ecological community worldwide.
This unique visit consists of a welcome and introduction by one of the senior members of the team; a brief presentation that covers Silwood Park's past, present and future; a tour of the campus and their "natural laboratories" in the grounds; a lunchtime research seminar; some practical demonstrations of their current research and the chance to network and interact with the staff and students. Plus, this visit is at a time of year for the peak bluebell season in Silwood's beautiful woodlands! 
Silwood Park is Imperial's greenest campus, located near Royal Ascot, with about 100 hectares of mostly woodland, other natural habitats and field experiments – it is big enough to fit both South Kensington and White City campuses within its borders, with room to spare.
Silwood is the birthplace of modern ecology and some of the oldest, largest and longest-running field experiments are located here, and it also acts a major data hub and centre for new theoretical development – many of the world's most influential ecologists have passed through Silwood's doors, including previous Chief Scientific Officers to the UK government, numerous Fellows of the Royal Society, and even a President of the Royal Society – Professor Lord Bob May.
In its initial incarnation Silwood focused very much on issues related to food security immediately after the Second World War, with pioneering work into improving understanding pest and pathogen dynamics and how to use pesticides safely and sustainably. There was a strong emphasis on practical fieldwork, via both observation and experimentation, and this also formed the bedrock of subsequent computational and modelling approaches – all the major models of infectious disease currently used by the WHO and national bodies are in fact based on insights formulated at Silwood Park.
This linking of data and observation to theory and modelling has been a longstanding strength of the campus, and Silwood was also highly influential in the initial development of network theory, game theory and chaos theory, and this echoes down through the decades to our current research expertise.
On the applied end of the spectrum another major luminary, Prof Dame Georgina Mace, first codified how endangered species are identified and catalogued globally, using the IUCN Red List, and the new Georgina Mace Centre for the Living Planet honours her legacy and huge influence on the field – this is now one of Silwood's key cross-College multidisciplinary hubs.
More recently, the team launched the Leverhulme Centre for the Holobiont in 2022 – a £10M venture that will span a decade of research into understanding the interdependencies among microbes and larger plants and animals.  Much of their research these days is focused on not just blue skies research but also addressing the grand challenges faced by life on Earth – in terms of the pollution, extinction, and climate crises – and how we can use scientific understanding to manage and mitigate these threats in the future.
This event is part of an exclusive programme of in-person visits for Members. Each event gives Members of Friends of Imperial College and their guests unique access to facilities and research departments with our Behind-the-Scenes events in Imperial and beyond!
If you are already a Member you are welcome to book tickets below for you and your guest. Your confirmation email will act as your ticket and a full event itinerary and travel options will be sent to you nearer to the event date.
If you are not a Member and would like to book for this event, as well as enjoying the wide range of other benefits annual Membership brings, visit the 'Join Friends' page here. 
Simply book a Membership from only £25 per annum, and then book a ticket or two from the list below. 
Due to their very nature, places at these exclusive events are limited in number so do book early for these!
Register Now: