Tour of the Royal College of Physicians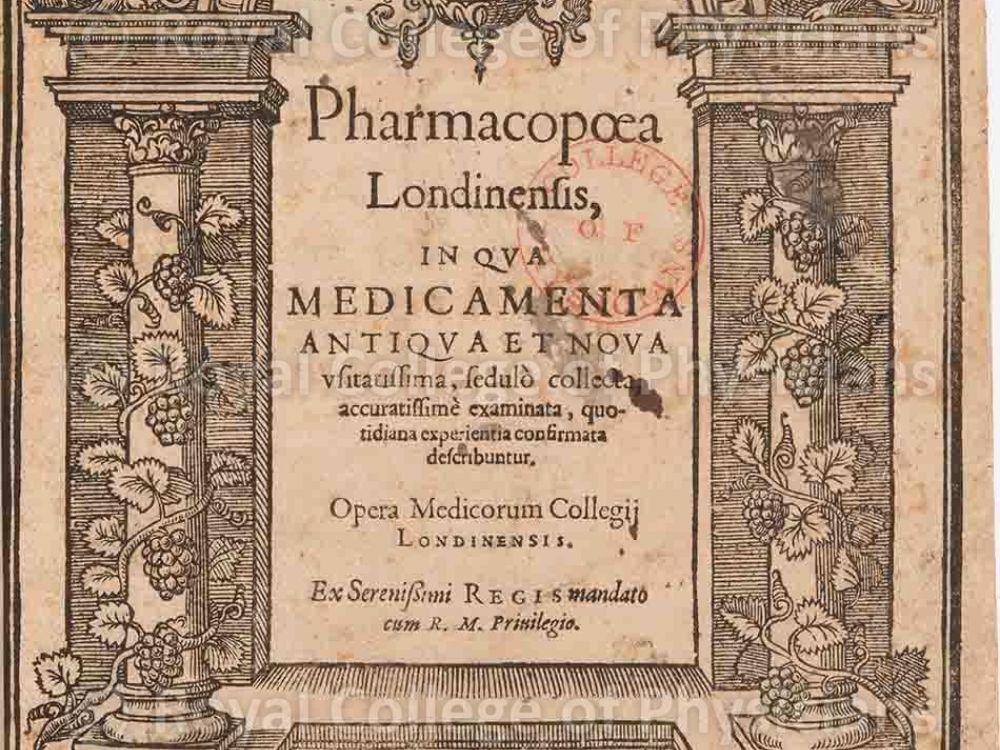 Come and discover the rich history of England's oldest medical college
This guided tour unveils an exciting wealth of history, medicine, art and architecture at the Royal College of Physicians in Regent's Park.
Archives, books, artwork and artefacts all tell the stories of physicians and their patients from the past 500 years.
This event includes a visit to the Royal College of Physicians museum, library, seminar, lecture halls, and a banqueting suite. There will also be a tour of their curated Medicinal Garden, described as the most interesting garden in London.
You'll then be able to view their current exhibition "A Taste of One's Own Medicine - Medical Satire at the Royal College of Physicians". Explore the ridiculed and reviled in their glorious satirical print collection.
If you are already a Member you are welcome to book tickets below for you and your guest.
Your confirmation email will act as your ticket and a full event itinerary will be sent to you nearer to the event date along with any Covid-related event guidelines.
If you are not a Member and would like to book for this event, as well as enjoying the wide range of other benefits annual Membership brings, visit the 'Join Friends' page here.
Simply book a Membership from only £25 per annum, and then book a ticket or two from the list below.
Due to their very nature, places at these exclusive events are limited in number so do book early for these!
This event is part of the History of Science series which will be developed for Members as facilities open up to visitors.
This event is part of an exclusive programme of in-person visits for Members. Each event gives Members of Friends of Imperial College and their guest's unique access to facilities with our Behind-the-Scenes events in Imperial and beyond!
Image courtesy of Royal College of Physicians